A factory-sealed, 4GB original iPhone from 2007 has sold at auction for US$190,373, breaking the record for any iPhone auction sale, according to LCG Auctions, the Louisiana-based auction house who held the sale.
The online bidding ended Sunday night. Starting at US$10,000, 28 bids were placed between June 30 and Sunday.
The final price is triple that of the previous record iPhone sale, which was an 8GB version of the same phone that LCG Auctions sold in February for US$63,356.
When Apple first released the iPhone in June 2007, the smartphone was offered with either 4GB or 8GB of memory. The 4GB proved to be much less popular than its 8GB counterpart, so Apple discontinued it within a few months to offer a 16GB iPhone instead, making 4GB original iPhones particularly rare.
"Despite…the hundreds of contacts we've had with consumers who thought they had a factory-sealed original iPhone, this is the only 4GB factory-sealed version to surface," said Mark Montero, founder of LCG Auctions.

"Based upon our recent record-setting sales and the fact that the 4GB model is probably 20-times rarer than the 8GB version, we are not surprised it established a new record price, but surpassing the US$190,000 mark was quite surprising."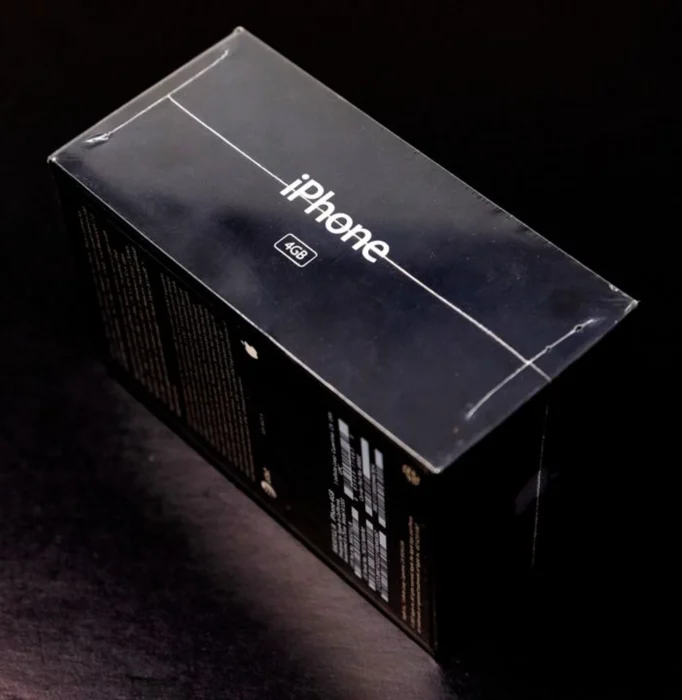 The consignor, who was a part of Apple's original engineering team when the iPhone first launched, kept the iPhone and its box in pristine condition. The item listing notes that the packaging is "virtually flawless," with a clean factory seal and correct seam details and tightness.
The phone, which was priced at US$499 for 4GB and US$599 for 8GB in 2007, has the iconic touchscreen and a two-megapixel camera. 
The 4GB model was a part of LCG's 2023 Summer Premier Auction, which offered three other original iPhones: an 8GB model, a 16GB model, and an 8GB version from Europe's initial release, all factory-sealed.
The four iPhones sold for a combined US$264,962, and the offering of the three different memory sizes made it the first public auction to ever feature all three versions of the U.S. first-edition iPhone.
"In the last few years, the interest in important and relatable pop culture collectibles has exploded into the mainstream, especially for items that are well-preserved and in factory-sealed condition," Montero said.

"The original iPhone checks all the boxes and has proven to be an iconic piece in the eyes of collectors."