Digital IP entertainment company IPX is to launch membership NFT "WADE Friends & Family (WADE F&F)" in the SOLANA-based NFT marketplace 'Magic Eden' on August 29 PST.
As IPX's first-ever NFT project following its rebranding, "WADE F&F" is a membership NFT featuring IPX's character IP WADE, an up-and-coming virtual artist creating a unique subculture in entertainment and fashion.
"WADE F&F" will offer a variety of members-only access and exclusive benefits around WADE and other IPX IPs.
WADE is a virtual artist created together by IPX and KB LEE, a world-renowned creative consultant and street fashion artist who was the first in his domain to collaborate with Nike in Korea.
Born as a mutant-made-of-water, WADE is a virtual IP with unique appearance, who loves to DJ and is passionate about streetwear and enjoys skateboarding. WADE has caught attention in the streetwear scene through his collaborative campaigns with leading sneaker brands including 'Peaceminusone X Nike Kwondo 1's F&F Special Shoebox' and 'Air Max 2 x Kasina – Won-Ang'.
He also displayed his distinguished creativity and artistic talents by presenting his works at the 'O! Leica 2022 – Out of the Ordinary' photo exhibition held by Lecia in Seoul in March 2022.
Recently, WADE has garnered attention for his collaboration with 'SAINT Mxxxxxx (SAINT MICHAEL)', a global vintage-aesthetic fashion label.
Through the collaboration, WADE will participate as the first virtual model in the fashion label's 2022 A/W collection campaign and unveil his own produced music as well as the campaign's video.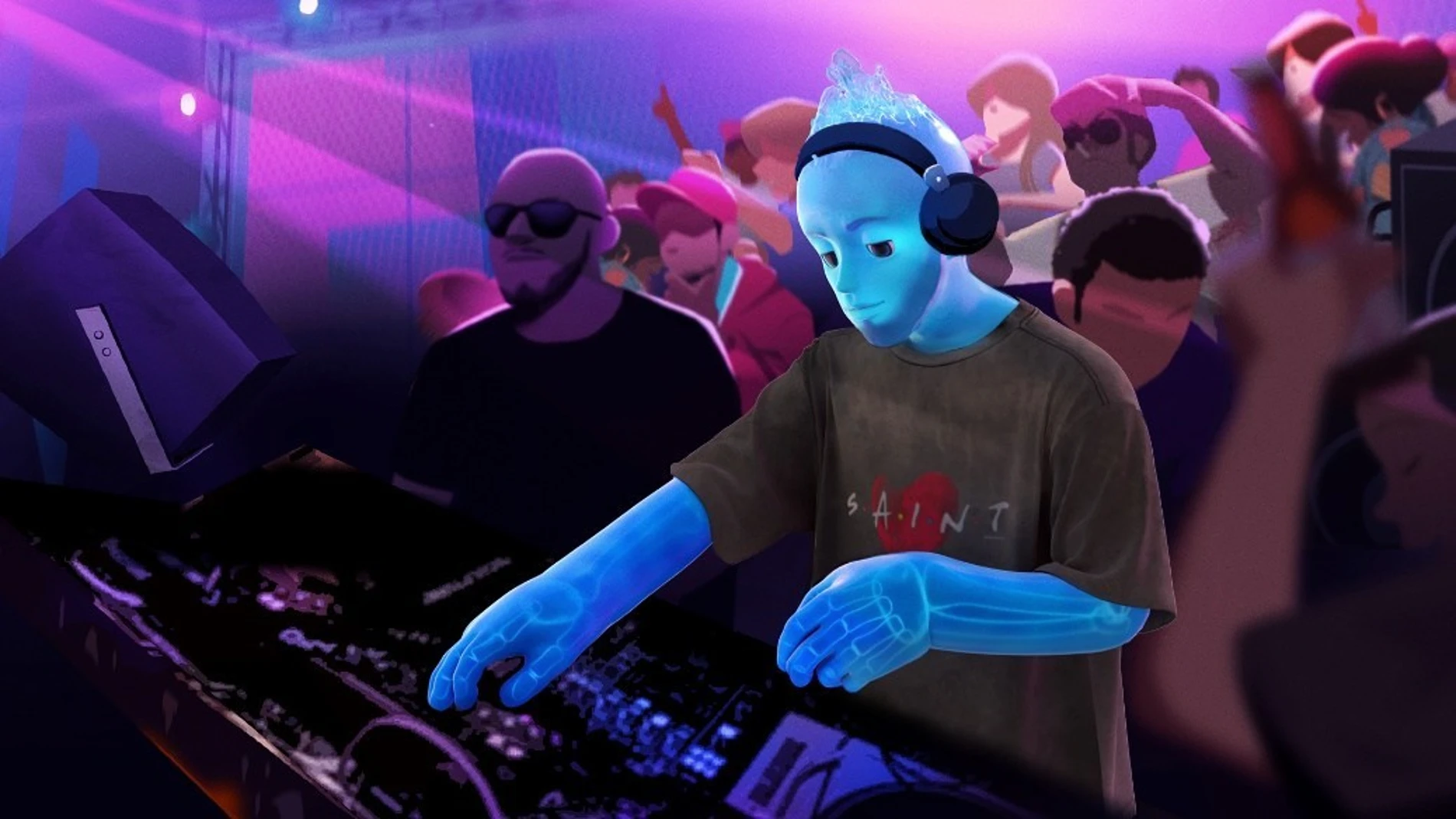 From 2022, WADE will be showcasing his talents in music production as a DJ through his newest track slated to be released soon and collaborate with renowned fashion artists to expand his on-and-offline touchpoints with fans and partners in various fields.
Through the "WADE F&F" project, IPX will not only solidify and expand WADE's fandom but drive a new wave of trends in the virtual IP industry and NFT collaborative works.
In fact, the "WADE F&F" members are offered members-only benefits such as WADE PFP NFT, invitations to WADE's IRL events or parties, early access to virtual fashion items, along with airdrops and launchpads on the launching of IPX's digital IP 'OOZ & mates'.
"WADE F&F" not only represents exclusive rights to the IP, but also allows NFT holders to share in the experience and take part in sustaining and growing the value of the NFTs.
For this project, IPX has teamed up with CRIPCO to launch this exclusive membership NFT, following the two companies' strategic business partnership formed in June 2022.
This is the first project CRIPCO is launching after the successful Initial Exchange Offering (IEO) of its native IP3 token on the leading global cryptocurrency exchange FTX.
'Magic Eden', the SOLANA-based NFT marketplace, also participated in the project, further elevating industry interest and attention on the three-party collaboration.
"IPX plans to expand the influence and value offerings of WADE, who is making his mark in entertainment and fashion, into NFTs through creative collaborations across boundaries with various artists in a decentralized space, transforming WADE into a culturally influential virtual artist," said IPX official.

"Taking on a different approach from other virtual influencers, WADE will continue to set new trends that shape the fashion and music scenes by providing a wide array of engaging and immersive on-and-offline experiences."