LG is launching an NFT marketplace called LG Art Lab that plugs into the Hedera Network, which LG supports. Television owners with sets updated to LG's most recent software will be able to buy, sell and showcase their Hedera NFTs from their screens.
In addition, the company will provide its eligible customers a software update to enable them to transact and showcase NFTs on their TVs.
Select LG TVs running WebOS version 5.0 or the later versions will have access to the NFT platform from the home screen. LG said the new platform would act as a one-stop solution for viewing and trading NFTs.
Chris Jo, Senior Vice President, Head of Platform Business at LG told Rapid Meta that the platform aims to make NFTs accessible for users looking to step into the space.
The company said it would add new NFTs from various artists every month, and people could view them or show-off to their guests when the TV is not in use.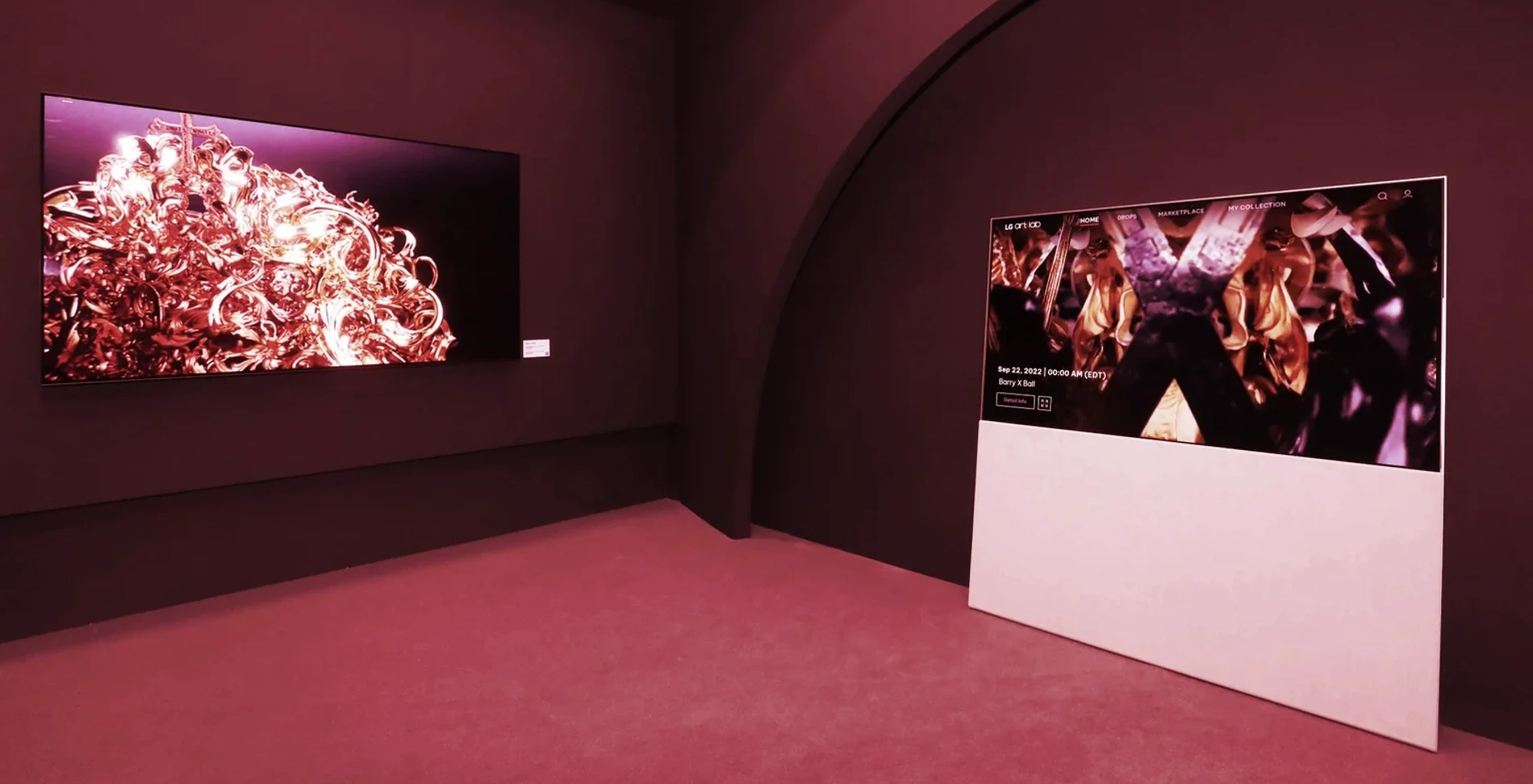 The LG Art Lab portal will support a new platform called LG Art Drops to let people track new NFTs in the market. LG Art Drops will also include artists' profiles to let consumers preview their NFT artworks before they come to the marketplace.
LG also said that first of the 'drops' would occur on September 22, featuring an NFT from sculptor Barry X Ball.

LG said it would incorporate a thrift mobile crypto wallet, 'Wallypto,' connected with the marketplace to purchase NFTs. People can buy them by scanning a QR code.

LG added that once consumers scan the QR code on the TV, they have to open the Wallypto app on their phones and complete the transaction using USDC, a blockchain-based stablecoin issued by Circle, an American crypto company.

Stablecoins are blockchain-based solutions that provide a dollar-denominated digital currency to facilitate an exchange for other cryptos.