EE, Glastonbury Festival's technology partner, has launched the official Festival app for 2022, allowing users to stay connected with the latest live Festival updates, navigate their way around the 900-acre site and even create their own personalised line-ups.
In its long-standing partnership with Glastonbury, EE says it has designed this year's free app for everyone – whether users are heading down to Worthy Farm this June or watching from home, the app is filled with content and features tailored to enhance the users' festival experience wherever they are watching.
EE has developed the app to ensure music fans don't miss any of the spectacular main stage performances, allowing users to curate their own shareable Festival line-up and view information about artists and their performances.
For those using the app to enhance their festival set up at home, the same functionality will be available to plan their line-up from the performances that will be broadcast on BBC.
Back by popular demand, and with a new functionality that allows users to see which direction they are moving in, the interactive map allows festival goers to get their bearings by identifying where they are within Glastonbury Festival's grounds and find their way to the iconic stages.
And with a newly introduced Dark Mode, music fans can be safe in the knowledge that the app will consume less battery than ever before.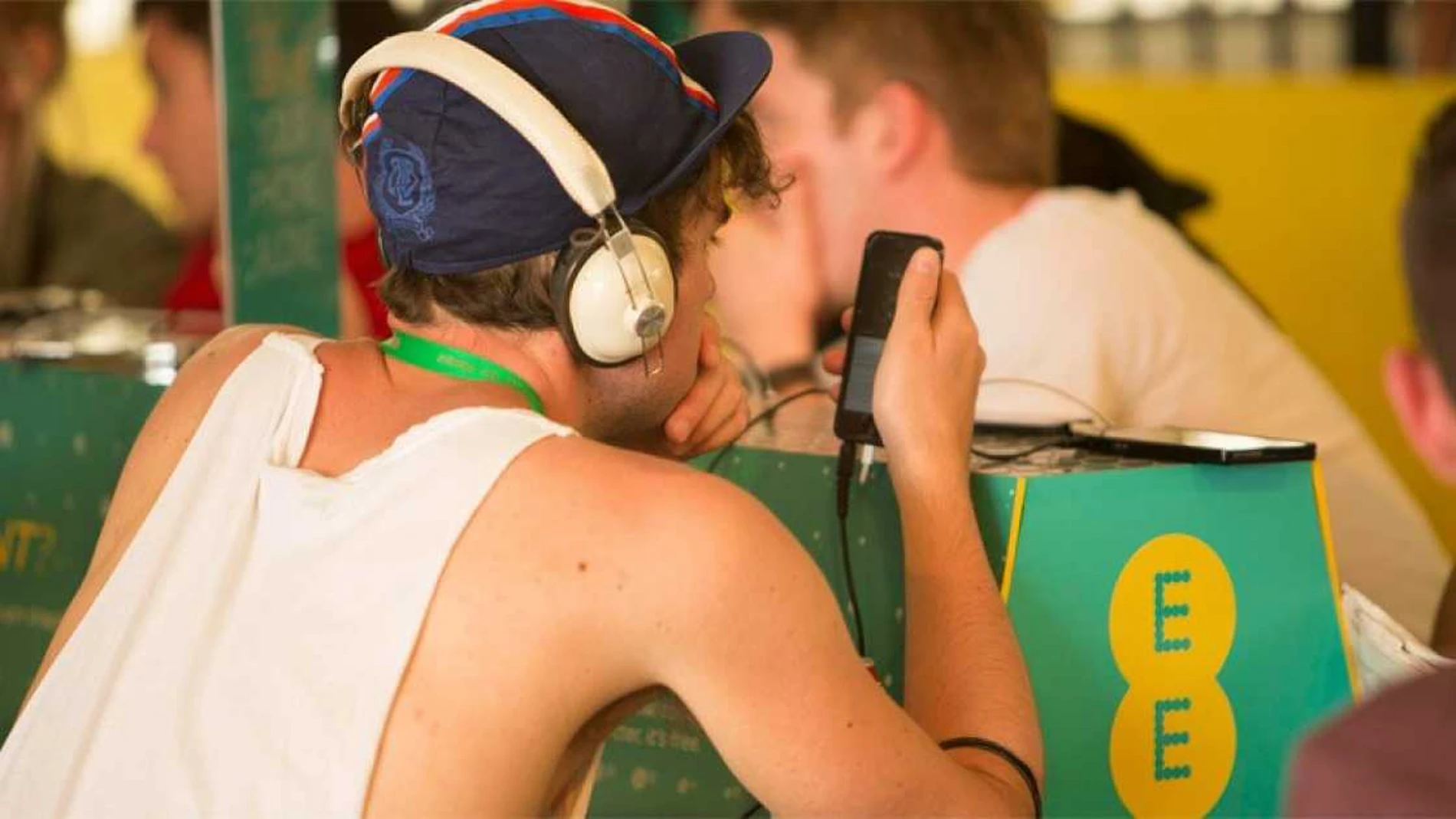 To keep attendees connected throughout the weekend, EE will be installing seven temporary masts, adding to the two permanent sites EE previously installed to cover Worthy Farm.
Festival goers will have the opportunity to use its superfast mobile network technology for themselves ensuring that staying in touch with friends and sharing those magical festival moments will be easier than ever before.
Music fans will once again have access to the EE Recharge Tent – situated in the Glade area – so they can stay charged up throughout the weekend to ensure they don't run out of battery at a crucial moment.
Open from Thursday to Sunday 10am to 10pm, the EE Recharge Tent will have chargers which are free to all, regardless of network.
Wireless and USB-C charging stations will also charge compatible phones in under thirty minutes, taking the stress away from running out of battery, losing friends or not being able to snap photos and send messages during the weekend's festivities.
200,000 attendees are expected to visit Worthy Farm from 22nd June to 26th June.
Glastonbury Festival 2022
Version: 7.0.0
Updated: June 7, 2022
Category: Entertainment
Requirements: Android 9.0+
Price: Free
Developer: EE
Contains Ads: No
In-App Purchases: No
Family Sharing: Yes