Apple Music will now seamlessly integrate with Waze. You can use Waze's to play, pause and switch between songs in your iPhone's Apple Music library.
That means you don't need to switch between apps when trying to drive to a destination you haven't been to before.
To take advantage of the integration, users need to open the Waze app, tap the music note icon to select Apple Music as their audio app to then start listening to content directly in Waze.
It's been over a year since Waze launched its Audio Player to safely deliver music, podcasts, audiobooks, news and more while guiding drivers to their destinations.
Since the launch of the Audio Player, Waze has introduced integrations with several audio partners, including Audible, Deezer, NPR, iHeartRadio, Pandora, YouTube Music and Amazon Music.
Waze's integration with Apple Music finally comes several years after it launched an integration with Spotify.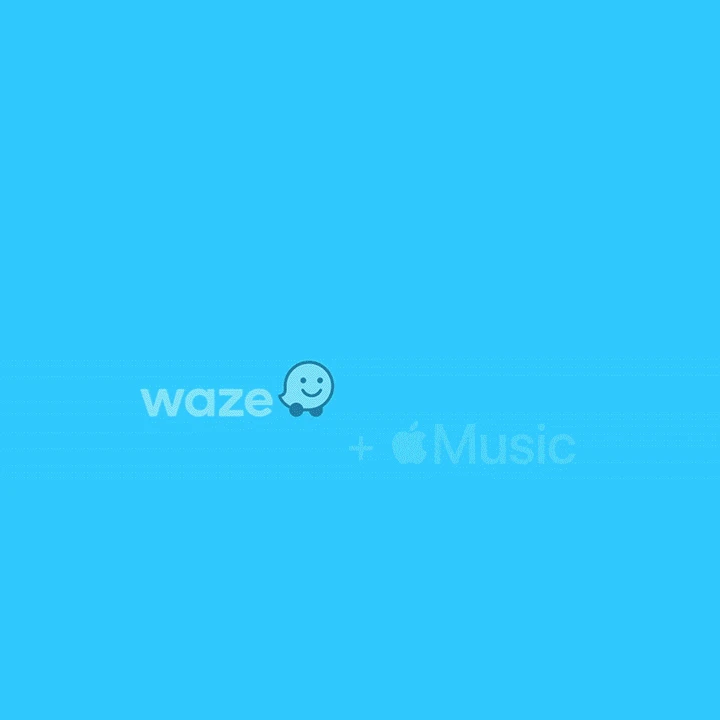 Set up Apple Music in Waze on your iPhone
Open Waze and tap My Waze at the bottom of the screen.
Tap the Settings icon in the top-left corner then tap Audio Player.
You will see a list of available apps, with the option to install the ones you don't have directly from the relevant app store. Check Apple Music is in that list as an available option.
On the main Waze screen, tap the pink music icon in the upper-right-hand corner. You'll need to be centred on your location for this to appear.
Select Apple Music from the list, and a pop-up screen will prompt you to finish the integration.
 If you don't already subscribe to Apple Music, you'll be prompted to Open Apple Music. At that point, the app will prompt you to sign up.
If you are already an Apple Music subscriber, you might see a prompt to connect the two apps manually. Press Settings if you see the prompt.
Waze's app settings will appear. Make sure the Media & Apple Music option is switched on. If the two apps connect without this step, it's likely this option was already toggled on.
Return to Waze and tap the Audio and Apple Music icons again. You'll now have control over Apple Music.
Commenting on the integration Waze stated:
"For years, Waze has partnered with audio services to give you the best, safest and most fun driving experience,"

"With a direct connection between the apps, you can now access Apple Music content directly from the Waze Audio Player. Enjoy more than 90 million songs, tens of thousands of curated playlists, Apple Music Radio and more while you navigate. We're thrilled to join forces with Apple Music to bring Apple Music subscribers their tunes while driving with Waze on iPhone."