Spanish football club FC Barcelona entered the NFT space with a digital audio-visual artwork that recreates the moment when club legend Johan Cryuff scored an acrobatic goal against Atletico Madrid in December 1973.
The NFT been sold for $693,000 at auction at Sotheby's in New York. The auction closed at $550,000, although with the auctioneer's fees added to the amount (Sotheby's Premium), the total aggregate sale was for $693,000. 
Together with the animated edition of 'In a Way, Immortal', the buyer has also purchased four additions NFTs that includes in each one a static image of the animated version that captures an iconic moment of the famous goal. 
With the purchase of the NFT, the owner becomes a Barça Digital Ambassador, which gives them the chance to enjoy various VIP benefits and experiences with the Club.
Aside from being the sole owner of the NFT, the buyer will be able to enjoy a number of 'money can't buy' experiences. FC Barcelona will incorporate in the NFT's smart contract a set of experiences such as Meet & Greets, visits to La Masia, hospitality rights (for a minimum of five years), the right to play at the Spotify Camp Nou and an official handover of the ball before a friendly match.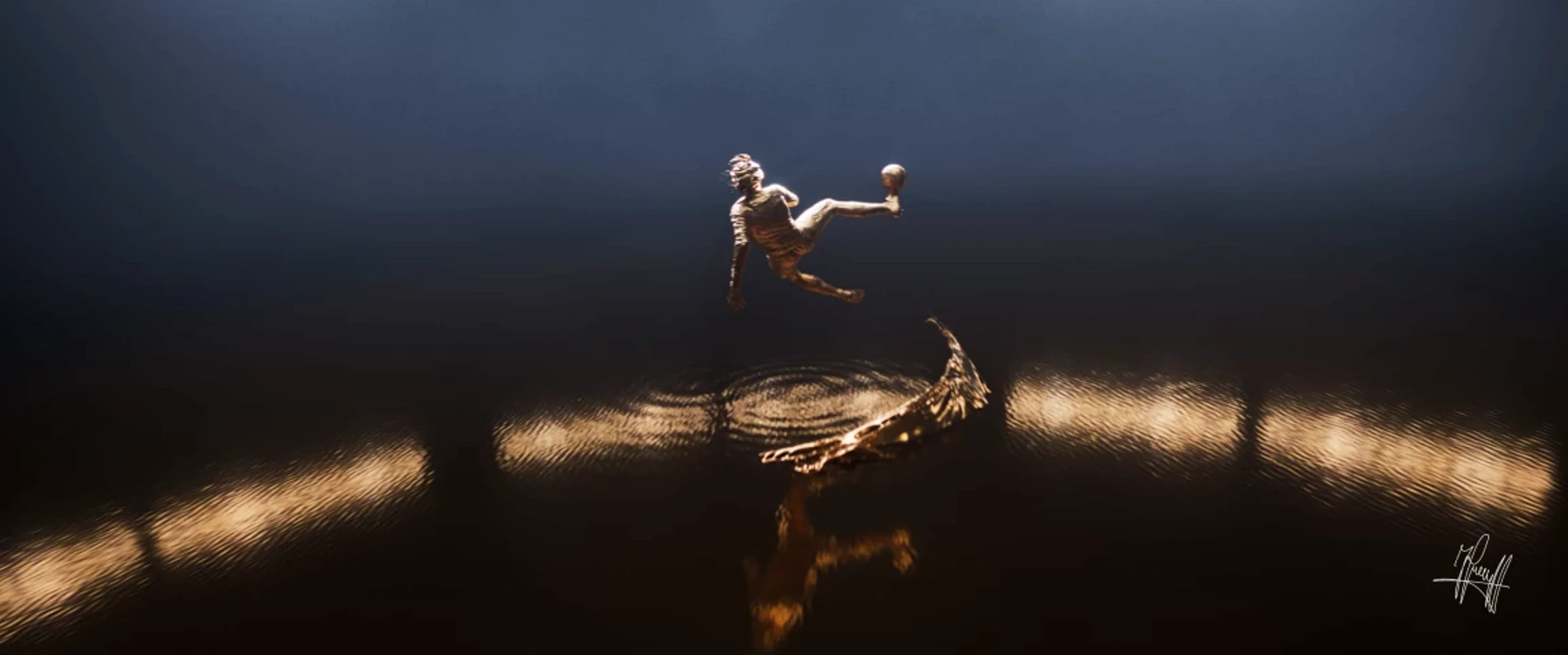 The high-end piece, titled In a Way, Immortal -inspired by a quote of Johan Cruyff- was produced by the Club in collaboration with BCN Visuals, a strategic innovation partner and Digital Superstudio that developed the NFT's cinematographic aesthetic.
The project was made possible with the involvement of the World of Johan Cruyff.
In a Way, Immortal is the first NFT in a collection of ten works that will be presented piece-by-piece over the coming months, with each featuring iconic FC Barcelona moments and characters amplifying the Club's legacy and historical heritage.
The collection is part of the Club's clear strategic commitment to adopting technology and innovation, and in turn, create unforgettable cultural moments -from the past and present- with the aim of both educating and inspiring its millennial, xennial and generation Z supporters, among others.