MarqVision, a platform that uses AI to find fake NFTs and physical goods, has raised $20 million in early-stage funding to make a system for brands to manage their intellectual property.
Softbank Ventures, Bass Investment, and Y-Combinator, all of whom had already invested, joined DST Global and Atinum Investments in this Series A round.
After a seed funding round in October, this brings the company's total funding to $25 million.
MarqVision's technology helps its partners find and remove fakes from over 1,500 online marketplaces and thousands of other rogue websites that cover a large part of the global market.
It uses AI to find and enforce IP rights for clients like Ralph Lauren and Pokemon, which are some of the most well-known brands in the world.
"Creative assets are under attack in the digital world we live in today," said Mark Lee, co-founder and CEO of MarqVision.

"Content owners are left mostly unprotected as sophisticated counterfeiters trick consumers into buying fake goods and NFTs."
The NFT protection from MarqVision takes information from the biggest marketplaces and uses text analysis and AI image models to find listings that are illegal. The clients can then look at the flagged NFT listings on the dashboard.
They can then decide if they want them taken away. MarqueVision can also have a bot-powered system for reporting fakes report them automatically for removal when the confidence is very high.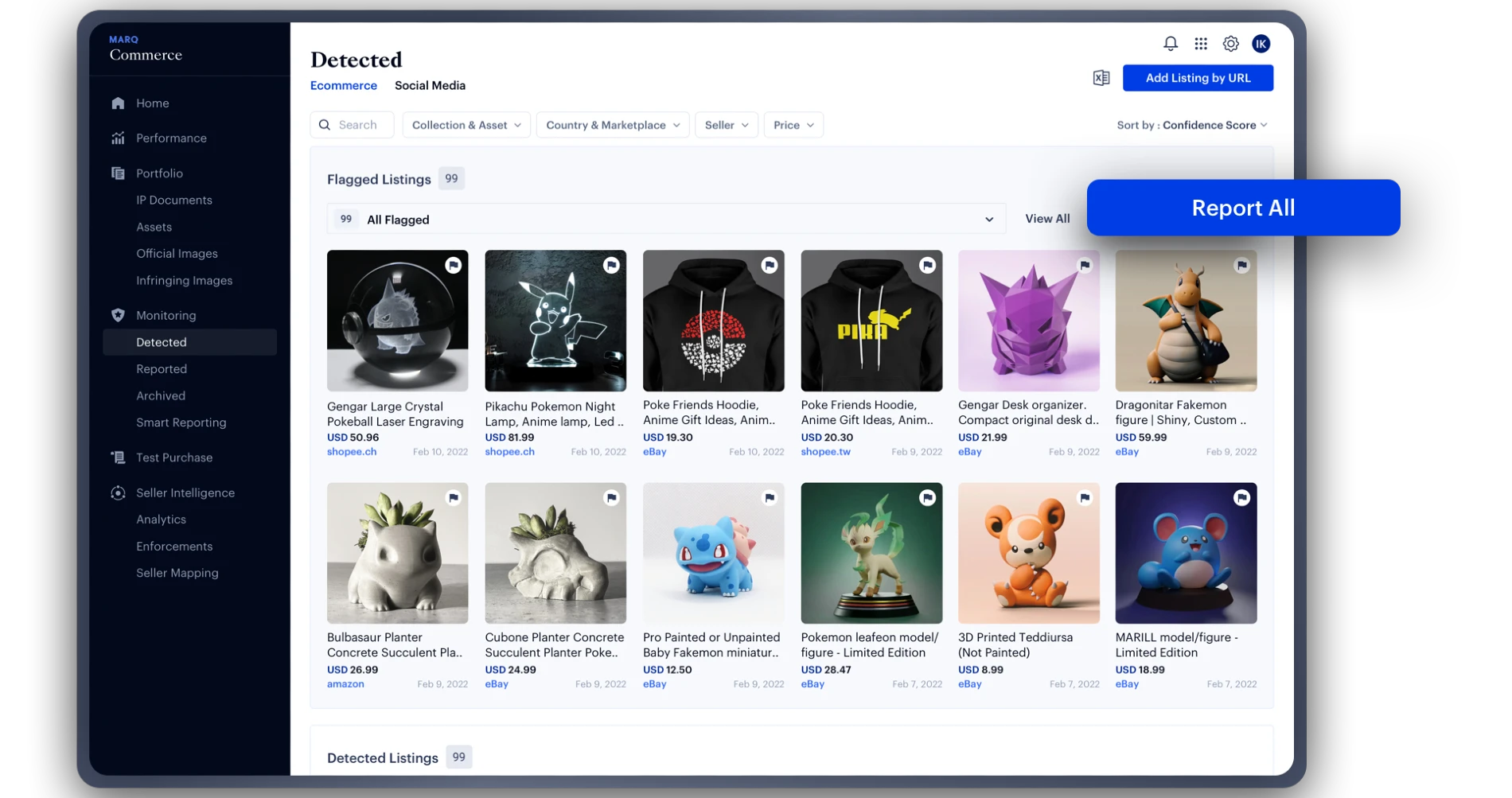 Lee continued,
"The NFT landscape is a new frontier, and it's kind of like the Wild West right now." "Brands are having a hard time figuring out how to use their digital assets for marketing and sales while also protecting their intellectual property and keeping customers from buying fake NFTs by accident."

"This is a huge, complicated problem that is getting worse very quickly." "We give companies a way to defend their intellectual property and fight back."
Lee said that the company will use the new money to build the world's first "operating system" for IP, which will give brand owners full control over their portfolios and help them manage their property rights.
He added that in a world that is becoming more digital, where listings can go up in seconds and be bought and sold, there needs to be a platform that can be both proactive and reactive to deal with the growing number of fakes in real time.
"With this new round of funding, we can speed up our goal of building the world's first IP operating system to give brand owners full control over their IP portfolios,"