Back in August of last year, startup OnwardMobility announced agreements with BlackBerry and FIH Mobile, a subsidiary of Foxconn, to deliver a new 5G BlackBerry Android smartphone with physical keyboard, in the first half of 2021 in North America and Europe.
Since the announcement, further information of the smartphone has been zero and the company has been deafeningly silent.
While there is still no relevant news, OnwardMobility has today announced that they have expanded their global sales team by hiring Géraud Boutibonnes as Vice President General Manager EMEA and Global Accounts (EU) and Matthew McFee as Vice President of Government Sales.
Both Boutibonnes and McFee will contribute to growing OnwardMobility's global sales and will report to OnwardMobility's EVP of Sales Chuck Becher.
"We continue to see increased excitement about our company and pent up demand for our new robust devices, and the addition of Géraud and Matthew enables us to quickly ramp up our sales efforts throughout EMEA and with key government accounts," said Peter Franklin, CEO of OnwardMobility.

"Both Géraud and Matthew bring extensive experience in increasing wireless device sales in key markets and will be important contributors to bringing to market OnwardMobility's global flagship device, a feature-rich, 5G Android smartphone that delivers on security and productivity."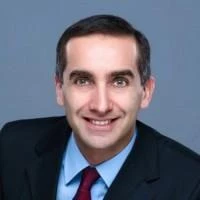 With more than 25 years of experience in telecommunications and wireless sales, Boutibonnes is responsible for establishing and expanding OnwardMobility's sales footprint within the EMEA region and brings extensive experience in building sales organizations and engaging EMEA carriers. With a track record of strong growth performance and successful management of large-scale global businesses, Boutibonnes has led outstanding performances in sales, marketing and operations, engaged and motivated large teams, and developed senior leaders for the Alcatel and BlackBerry brands.
For the past 10 years, Boutibonnes developed mobile broadband, CiOT, and delivered innovative solutions with global carriers headquartered in Europe (Vodafone, T-Mobile, Orange, Telefonica, CKH) as VP of global accounts and partnership in TCL. Boutibonnes will be based in Paris, France. EMEA customers can directly connect with Géraud Boutibonnes via LinkedIn.
Matthew McFee brings over 35 years of wireless experience. At OnwardMobility, he will be instrumental in positioning Onward Mobility's BlackBerry devices as the most trusted and secure solution serving government markets around the globe.
His career started with Motorola in East Tennessee where he focused on special markets including radio common carriers, federal government and subscriber cellular, which led him to Atlanta as the Southeast Area Sales Manager. He was recruited by his customer (BellSouth) to lead the New Product and Services Development team in the U.S. and eventually for BellSouth International in LATAM.
He has a proven ability to build and develop successful teams with Motorola, BellSouth, Kyocera and Sonim, as well as longstanding professional relations with federal and state agencies for secured tactical communications. McFee will be based in East Tennessee. North American government customers can directly connect with Matthew McFee via LinkedIn.