BlackBerry QNX technology is to power NETA AUTO's, China's EV brand owned by HOZON, soon-to-be-produced futuristic sports sedan, the NETA S.
The deployment will ensure the functional safety, cybersecurity and reliability of the vehicle's critical systems while providing users with an engaging, immersive, and digital-first driving experience.
As part of the agreement, the NETA S will use the BlackBerry QNX Neutrino RTOS and QNX Hypervisor for the vehicle's new intelligent technology cockpit, the 'NETA SPACE'.
In addition, NETA AUTO's full-stack NETA PILOT 3.0 intelligent ADAS technology will also feature the QNX OS for Safety, helping realize intelligent assisted driving in multiple scenarios.
"We are pleased to partner with NETA AUTO to create a next-generation digital cockpit system and intelligent driver assistance system for the NETA S. Since its inception, NETA AUTO has always pursued the development of high-quality vehicles featuring both innovation and technology," said Dhiraj Handa, VP, Asia-Pacific, BlackBerry Technology Solutions.

"BlackBerry is pleased to empower China's new energy automotive brands with our latest technologies, helping NETA AUTO to expand its footprint for the future of safe & secure mobility."

The NETA S has a digital design style that fully demonstrates the power and athleticism expected of a sports sedan.
The interior of the model features a stunning advanced intelligent cockpit with a large 17.6-inch central touchscreen, allowing the driver to receive important information via the minimalist display located behind the steering wheel or from the AR head-up display.
Additionally, the front passenger also has an exclusive 12.3-inch passenger infotainment screen. Additional highlights of the NETA S include heated and ventilated massage seats, as well as headrest speakers, with a further 21 speakers installed throughout the car to provide an enjoyable acoustics experience for all passengers.
The NETA S is armed with the 3rd Generation Snapdragon Automotive Cockpit Platform and the BlackBerry QNX Neutrino RTOS and QNX Hypervisor, which allows for scalability and flexibility in its intelligent NETA SPACE.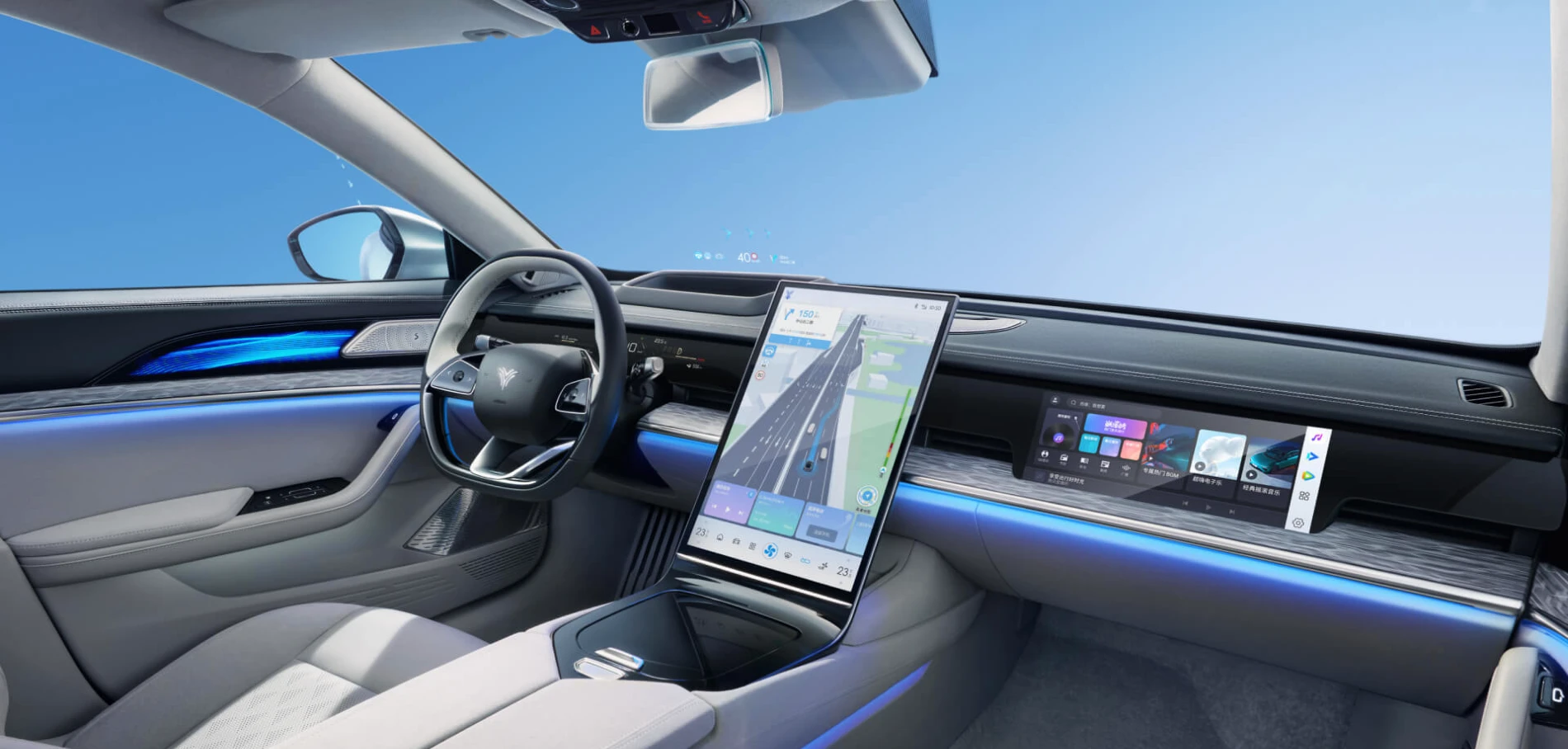 The QNX Hypervisor can consolidate multiple systems with mixed-criticality and different operating environments onto a single hardware platform, effectively reducing both the model's initial development and long-term costs of ownership, while still ensuring industry-leading safety and security.
"The NETA S is a representative of NETA AUTO's level of technical strength and is dedicated to bringing the sedan to millions of homes with new levels of safety, security, comfort & connectivity. BlackBerry is the industry leader in automotive embedded systems, providing us with a safety-certified software foundation, " said Zhang Qi, Executive Vice President of Intelligent Institution, Neta Auto.

"In the future, NETA AUTO will continue to collaborate with BlackBerry to bring more convenient, enriched and intelligent automotive life experiences to our customers."