Xiaomi has launched its latest flagships in Mainland China – Xiaomi 12 and Xiaomi 12 Pro – powered by the latest Snapdragon 8 Gen 1.
Starting from this series, Xiaomi series flagships will now feature models available in two sizes.
Xiaomi 12 and Xiaomi 12 Pro both feature Qualcomm's most advanced chipset to date, Snapdragon 8 Gen 1 mobile platform, featuring Armv9 architecture—setting the bar for next generation computing. GPU capabilities have been increased by 30% in terms of graphics rendering, and energy efficiency increases by 25%.
Xiaomi says the 7th generation AI engine performs 5 times better than the previous iteration, and the 3-circuit ISP is capable of 18-bit data processing, while sampling capacity is increased by 4096 times compared with the previous generation.
Both Xiaomi 12 and Xiaomi 12 Pro are equipped with LPDDR5 RAM, which supports up to 6400Mbps transfer rate. Storage performance of new generation UFS 3.1 allows sequential write speeds to reach 1450MB per second—a substantial increase compared to the previous generation.
To ensure smooth and stable performance, Xiaomi 12 packs a cooling system that features an extra-large 2600mm² VC soaking plate in a light and compact body, along with 10000mm² of heat-dissipating graphite, while the antenna area is also covered with white graphene.
Xiaomi 12 Pro uses an even larger 2900mm² VC and 3 large heat dissipation graphite sheets, which further enhances cooling performance for stable use.
Imaging capabilities
Xiaomi 12 Series has achieved an imaging capability breakthrough with the all-new imaging computing algorithm, largely improving capture speeds for swift, stable imaging performance. Over two years, Xiaomi revamped its image processing and architecture, and its heterogeneous parallel computing greatly shortens continuous shooting interval and improves experience when shooting in burst mode. Shutter lag has also been significantly reduced, offering a speedy and responsive overall camera experience.
Derived from Xiaomi Cyberdog, Xiaomi 12 and Xiaomi 12 Pro feature smart visual tracking capability, meaning the devices can simultaneously identify human eyes and figures, as well as pets for stable and accurate focusing.
The advanced machine learning algorithm allows the system to quickly analyse features of the focused subject, even if shape, angle, or colour change. This offers stable and smooth tracking for moving objects, just by double tapping.
Regarding hardware, Xiaomi 12 features a Sony IMX766 main camera with a 1/1.56″ sensor size, a 13MP ultra-wide angle camera, and a 5MP telemacro camera. Xiaomi 12 Pro features a state-of-the-art triple camera array, each of which is 50MP. The main camera debuts the Sony IMX707 with an ultra-large 1/1.28″ sensor which utilizes 2.44μm 4-in-1 pixels. This advanced camera system setup improves light capturing capabilities by 49% compared to the previous generation.
This improved capability together with Xiaomi's own Night Mode algorithm, Xiaomi 12 Pro excels in extreme low-light scenarios and allows snappier shots.
The two other cameras both utilize the 50MP JN1 sensor, the ultra-wide featuring a 115° field of view, and a 2x telephoto camera for cleaner portrait shots.
To top things off, Night Mode is available on both of these cameras, offering a capable camera for low-light scenarios at each focal length.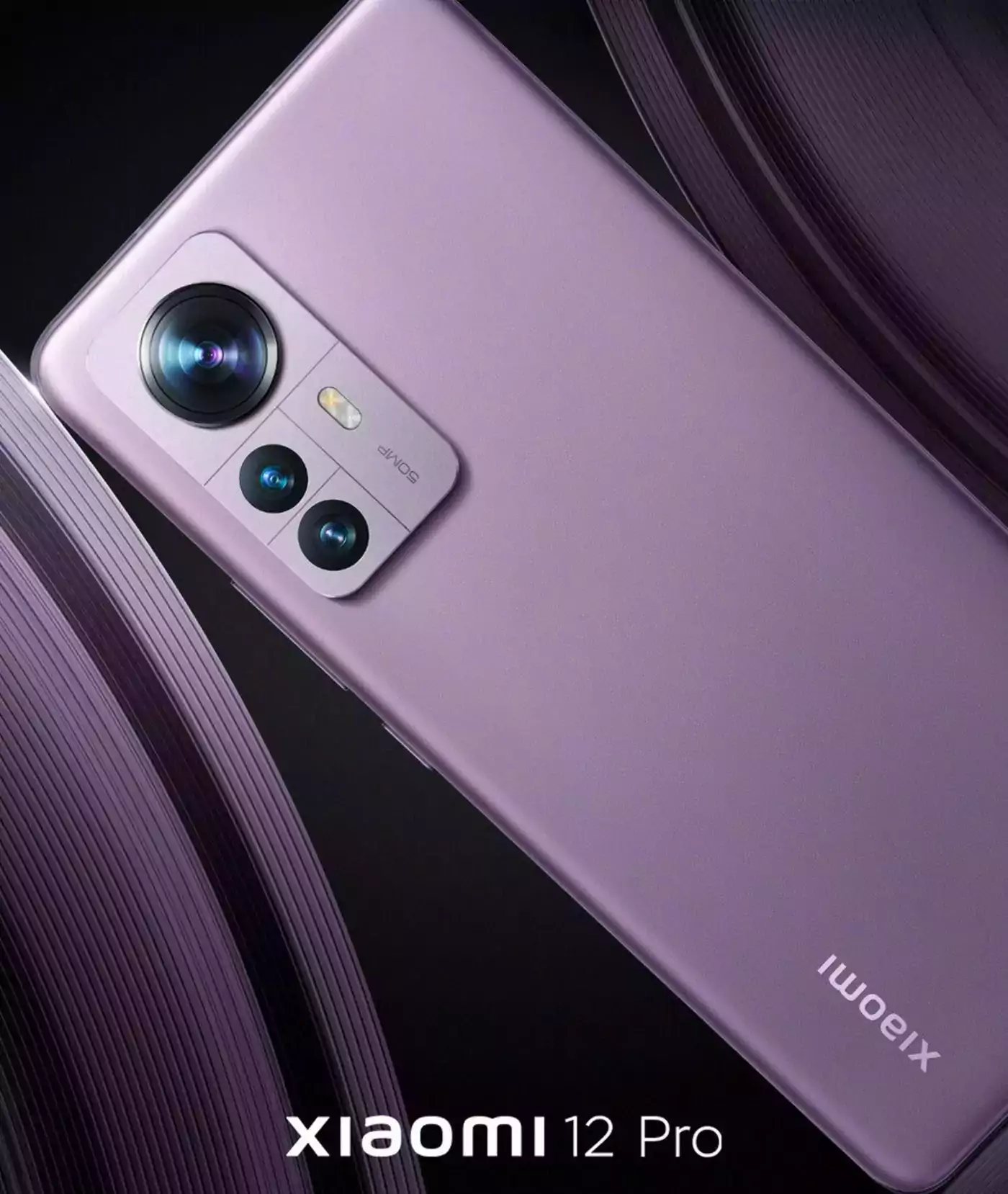 Displays
Xiaomi 12 and Xiaomi 12 Pro both earned the highest-ever Display Performance Grade of A+ from DisplayMate—setting or matching 15 Smartphone Display Performance records.
Xiaomi 12 features a 6.28-inch flexible OLED screen with a resolution of 2400×1080, 1100 nit peak brightness, 16000 brightness-level adjustments, and 120Hz refresh rate. At the same time, Xiaomi 12 adopts TrueColor display, and professional color calibration allows accurate representation of 1.07 billion colors on the display.
Xiaomi 12 Pro features a 6.73-inch second-generation power-efficient 2K display, which uses Samsung E5 material, LTPO technology, and micro-lens technology—elevating viewing experience while increasing smart energy-saving capability.
To ensure best-in-class picture quality, it offers 3200 x 1440 resolution and provides detailed image clarity. Xiaomi 12 Pro supports 1000 nit HBM, enabling clear viewing even under strong light. When viewing HDR videos, Xiaomi 12 Pro displays lifelike images with detailed highlights and deep blacks, along with 1500 nit peak brightness and astonishing contrast.
Xiaomi 12 and Xiaomi 12 Pro both support HDR10+ and Dolby Vision®, enabling spectacular HDR viewing. With Dolby Vision®, users can enjoy ultra-vivid display backed by incredible brightness, contrast, and colors full of details.
Both Xiaomi 12 and Xiaomi 12 Pro offer symmetrical dual speakers. Xiaomi 12 Pro utilizes a frequency division scheme, enabling excellent audio experience with high frequency ductility supported by a customized mid-woofer and tweeter.
Featuring outstanding hardware and professionally-tuned SOUND BY Harman Kardon, Xiaomi 12 and Xiaomi 12 Pro provide a vivid, natural sound experience in three dimensions, perfecting sound quality for any environment.
Xiaomi 12 and Xiaomi 12 Pro also support Dolby Atmos®. Users can experience amazing sound quality full of details, layers, and realism. Either through headphones or the built-in speakers, users can immerse themselves in three-dimensional audio and experience amazing audio while enjoying Dolby Atmos® content.
Both Xiaomi 12 and Xiaomi 12 Pro are designed to deliver flagship experience. Both devices offer NFC and IR blaster capabilities, fulfilling daily user needs for convenience and efficiency.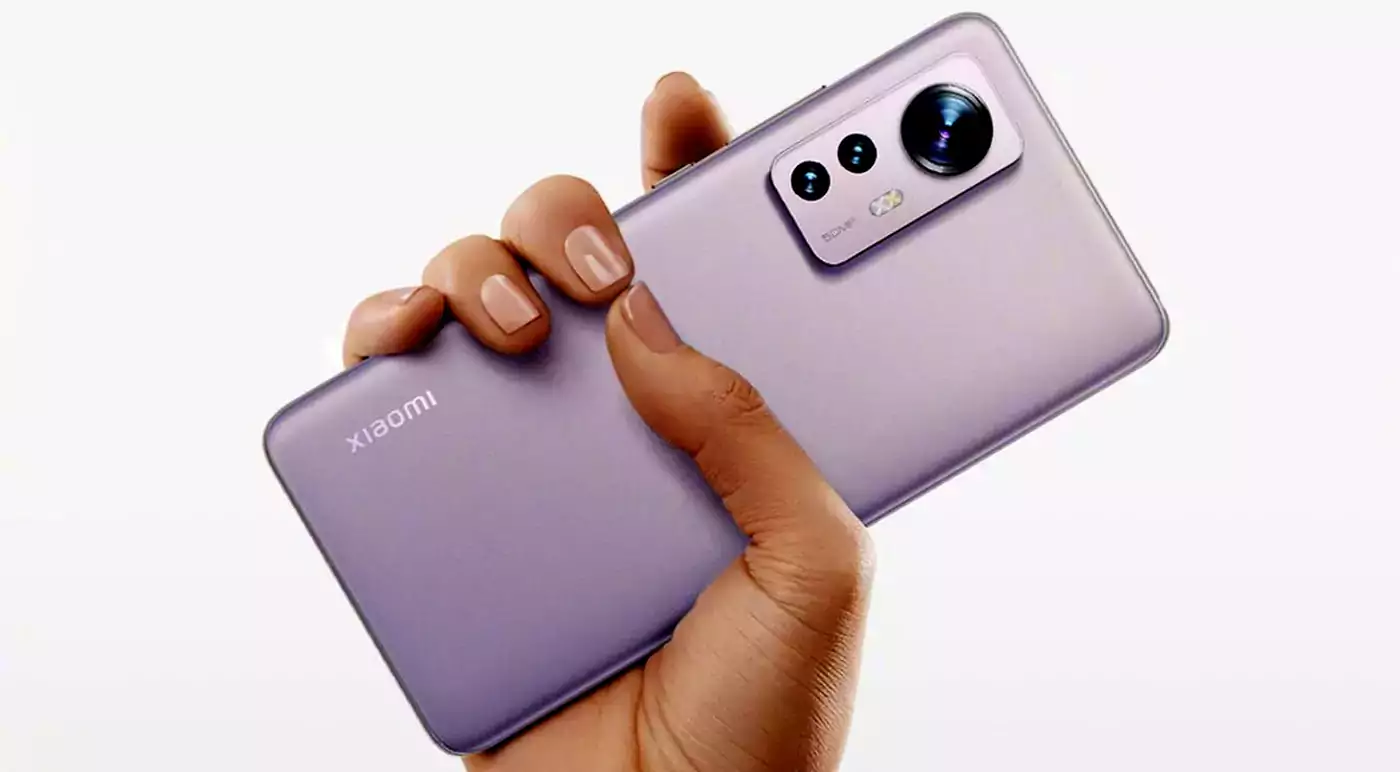 Xiaomi 12 is equipped with a large 4,500mAh battery fitting in an extremely compact body design, to offer all-day use and live free from battery anxiety.
Xiaomi 12 Pro features the industry's first 120W single cell 4,600mAh battery design. This single-cell battery, compared to dual-cell batteries, offer 400mAh increased capacity without increasing overall size.
Additionally, Xiaomi's own Surge P1 charging IC offers a solution to industry issues of having both high output and capacity, filling a need for single-cell batteries with charging over 100W.
Xiaomi 12 will be offered in three variants in Mainland China: 8GB+128GB, 8GB+256GB, 12GB+256GB, with respective recommended retail prices of RMB 3,699, RMB 3,999, and RMB 4,399.
Xiaomi 12 Pro will be offered in three variants in Mainland China: 8GB+128GB, 8GB+256GB, 12GB+256GB, with respective recommended retail prices of RMB 4,699, RMB 4,999, and RMB 5,399.
Both devices will be available in black, blue, or purple glass variants, or green vegan leather.
Xiaomi 12X will be available in Mainland China, featuring a Snapdragon® 870 and starting from RMB 3,199.
All of the above will be available for purchase in Mainland China starting at 8pm on December 31st.