Rapid Meta now accepts cryptocurrencies as a form of payment directly in our online store.
We have teamed up with Coinbase to enable shoppers to pay via your crypto wallets. Coinbase is a cryptocurrency exchange platform that allows users to buy and sell all the major cryptocurrencies. It's fully regulated, fully licensed, and has over 68 million users. Thus, making it one of the most popular cryptocurrency exchanges.
Currently, users have the option to pay with Bitcoin (BTC), Bitcoin Cash (BCH), Dai (DAI), Ethereum (ETH), Litecoin (LTC), Dogecoin (DOGE) or USD Coin (USDC).
Now, when shoppers go to check out you will see a Pay with Crypto option offered.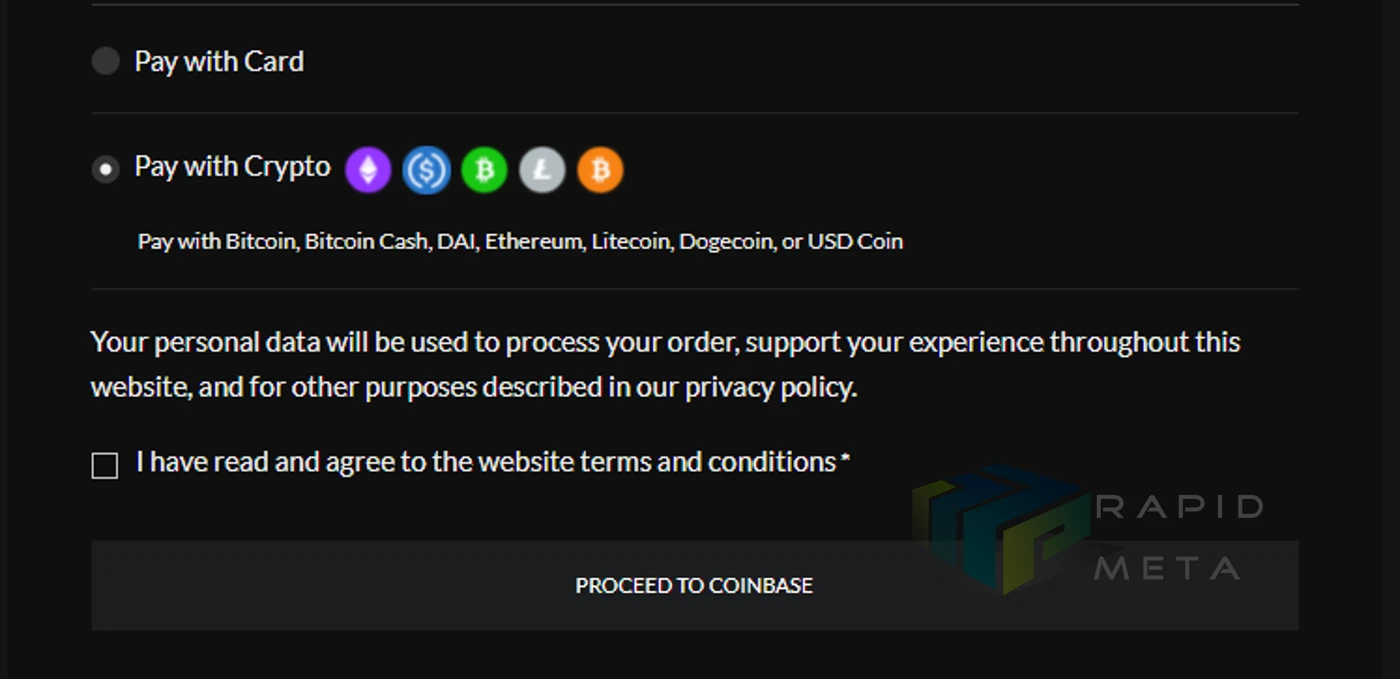 Shoppers simply click on Pay with Crypto, and then rapid-meta.com redirects you to a Coinbase window where you complete your transaction.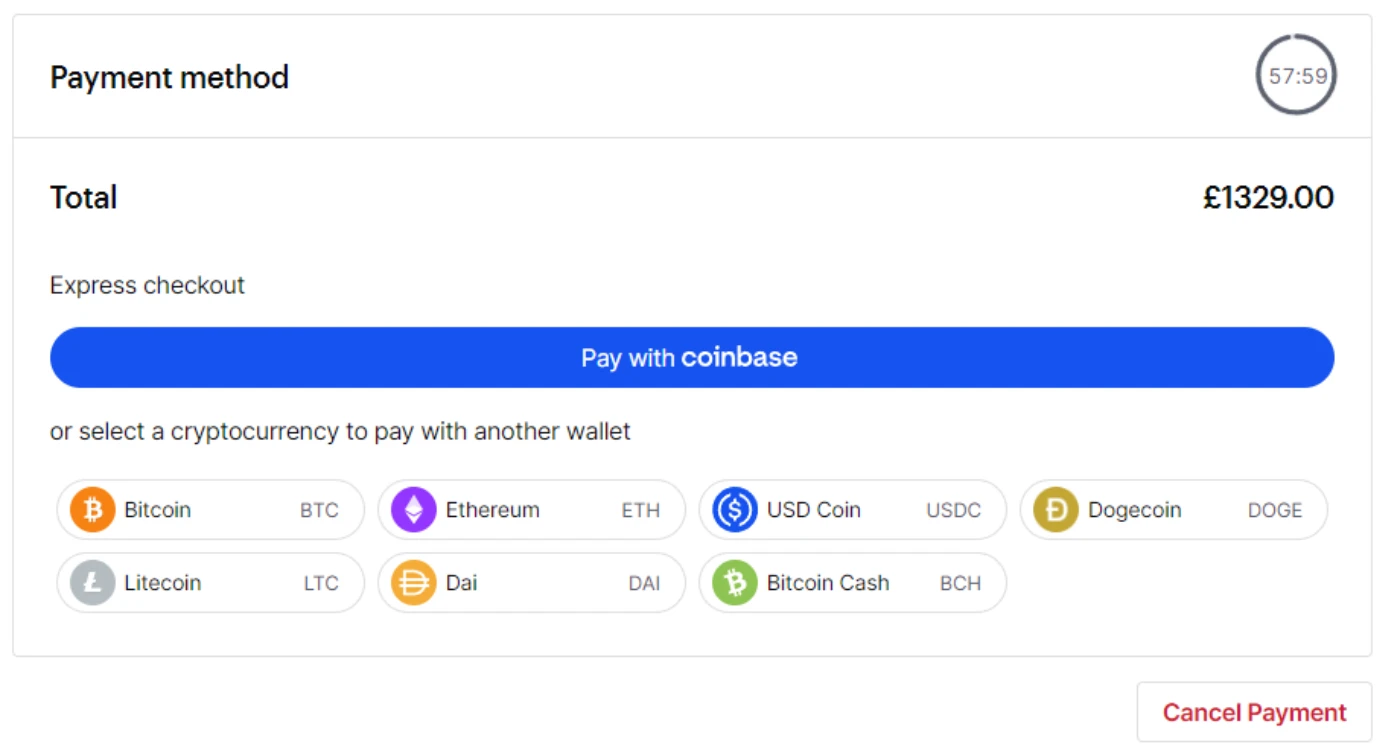 After shoppers hit submit, Coinbase sends shoppers back to rapid-meta.com to hit confirm and purchase. This is similar to how shoppers check out using PayPal.