After a U.S. court awarded $15 million in defamation damages to Johnny Depp at the conclusion of the Amber Heard-Johnny Depp trial, the massively popular actor saw a massive spike in sales of a collection of NFTs of his artwork.
His ex-wife Amber Heard has been ordered to pay Depp $10.35 million in damages for libel – over a 2018 opinion piece she wrote in the Washington Post alleging she had been the victim of domestic abuse while married to him, prior to their 2016 divorce.
Launched this January, the "Never Fear Truth" collection features 3,850 NFTs depicting artwork Depp labels at the nexus of pop and street art, reusing pop culture images of prominent figures in our media ecosystem like Heath Ledger, Hunter S. Thompson, Tim Burton, Elizabeth Taylor, Lily-Rose Depp, Al Pacino, and River Phoenix.
The project was verified as authentic by MakersPlace last month.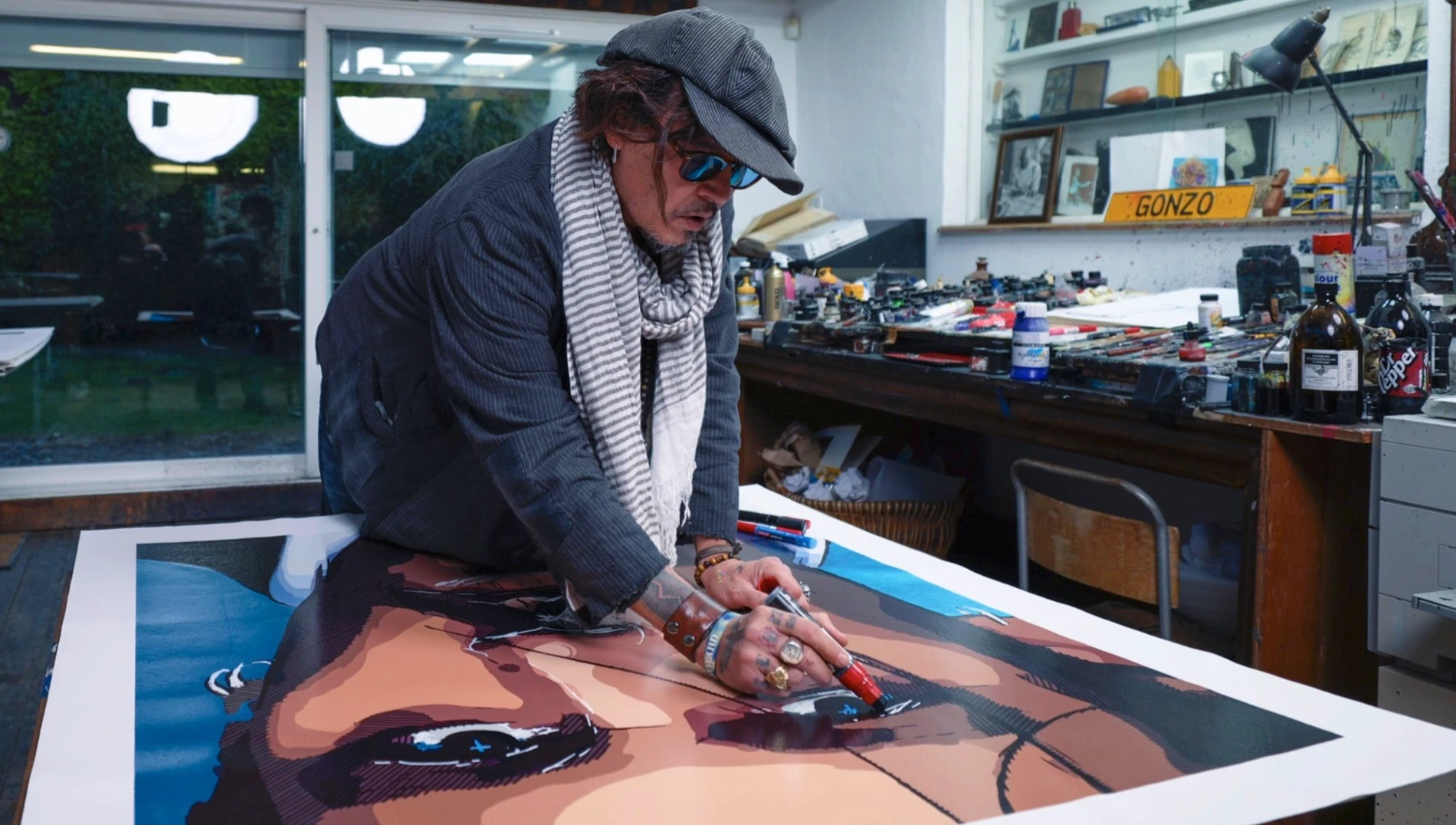 Never Fear Truth by Johnny Depp has a floor price of 0.36 ETH ($630). One was bought today for 2 ETH (over $3,500) – an NFT art work of Johnny Depp's pet dog 'Mooh', who passed away.
The average sale price of a Johnny Depp NFT over the last 7 days according to OpenSea marketplace was 0.75 ETH, a 5% increase on the average price his NFT artworks have sold for since their minting in February 2022.
"In this first public exposure of Johnny's art, he has focused on people he has known well, and who have inspired him as a person," reads a description of the NFT collection.

"Each image is an intimate reflection of their character in Johnny's eyes; a portrayal of how they have revealed themselves to him."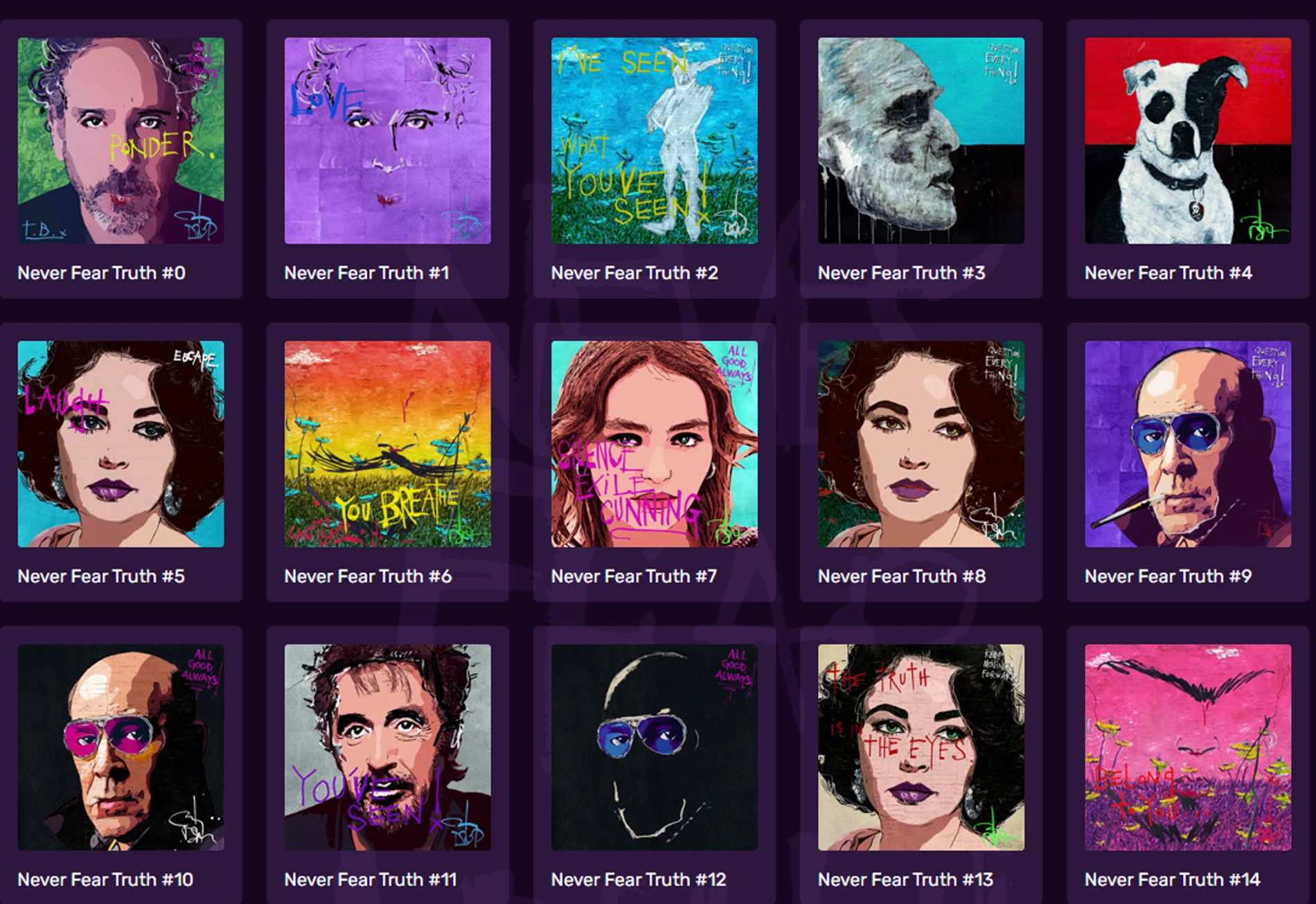 Charity Donations
More than 600 of the NFTs in his collection are images of Depp.
Twenty-five percent of the proceeds from the sale of these NFTs (after sales taxes in certain countries and costs) will be donated to charities Johnny has supported for many years, as well as charities close to the subjects of his work.
As a best estimate, this equates to seventeen and a half (17.5) percent of the sale price of these NFTs which will be received by the following charities:
The Los Angeles Children's Hospital Charity (US charity / tax ID number 95-1690977) (4.375%)
Great Ormond Street Hospital Children's Charity (registered U.K. charity no. 1160024) (4.375%)
for Heath Ledger the Perth Children's Hospital Foundation (Australian Charitable Collections Licence number 22066) (4.375%)
4.375% to other charities.
All percentages subject to VAT if applicable