Digital Entertainment Asset (DEA), operator of the PlayMining GameFi entertainment platform, has entered a strategic partnership with Yield Guild Games Southeast Asia (YGG SEA), a subsidiary of the world's largest P2E gaming guild, Yield Guild Games (YGG).
The partnership, which was officiated on November 18 at the Philippine Web3 Festival in Manila — a conference that DEA was an official sponsor of — will see the two companies work together to expand and promote the GameFi market in Southeast Asia.
As part of the partnership, the entire PlayMining NFT game catalogue will be onboarded to YGG SEA's game platform yggsea.io.
DEA and YGG SEA will also cooperate on joint marketing and promotional activities for PlayMining's services in Southeast Asia, including reaching out to people who have yet to experience GameFi through online and offline events.
The two companies will also collaborate in charity activities in impoverished areas across Southeast Asia, raising awareness of the social and economic impact that digital asset ownership can offer and laying the groundwork for the spread of GameFi in the region.
The partner companies already joined forces in October to deliver lunch boxes to impoverished areas in Indonesia, and plan to collaborate on similar joint efforts in the future.
"We are proud to partner with YGG SEA and honored to have PlayMining's games on their platform," said DEA CSO Tatsuya Kohrogi.

"Digital Entertainment Asset is committed to using our game platform to promote social good throughout Southeast Asia and the rest of the world by giving value back to the people through fair digital asset ownership. We are also wholly dedicated to helping those in need, and look forward to teaming up with YGG SEA again soon for another charitable initiative."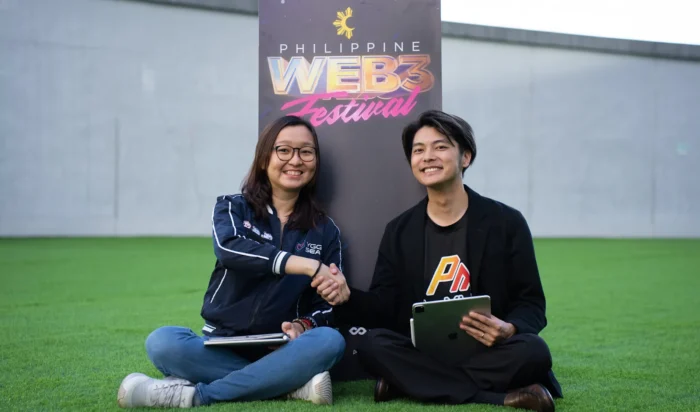 "What a pleasure to have DEA as our partner and to offer our community access to the PlayMining game catalog. With our values so well aligned, we are certain that this partnership between YGG SEA and DEA will be a fruitful one," said Irene Umar, Co-Founder of YGG SEA.

"We pride ourselves on being the friendly face who welcomes everyone into the Web3 gaming universe. Everyone loves games – so we lend out game NFTs for free to enable everyone to have a taste of playing blockchain games and earn their first crypto tokens! There would be many 'firsts' for the community as they enter into the metaverse and we want to be there to ease the process.

We have reached out to many marginal communities such as the one PlayMining and YGG SEA teamed up to help in October, and we are committed to reaching out to similar communities to spread the word about the equal opportunities that GameFi has to offer."
YGG SEA was launched as the first subDAO of the world's largest DAO (Decentralized Autonomous Organization) gaming guild YGG, with a global expansion strategy focusing on Southeast Asian countries including Singapore, Indonesia, Thailand, Malaysia, Vietnam and Myanmar.
YGG SEA currently offers eighteen Web3 games, with five PlayMining games soon to be added onto the platform.
The company's mission is to guide new scholars from Southeast Asia to safely navigate the Web3 space through a range of grassroots activities, including localization and charity.