On December 17, 2021, it became illegal for mobile phone companies to sell 'locked' handsets in the UK. Locked devices only run on a specific mobile network and cannot be used on rival carrier networks, a practice Ofcom believed can discourage consumers from switching providers for a better deal.
However, if you bought your phone before this date, it might be locked to the network you got it from, and many owners with locked handsets may want them unlocked now.
EE appear to have anticipated this and are now offering to unlock phones that are locked to the EE network. There used to be a charge (and conditions) to unlock a device but now you can unlock your EE device free of charge no matter what. Interestingly, the process is automated and almost instant.
No matter when you bought them from EE – these devices are already unlocked:
All Google Pixel devices
All Oppo devices
All OnePlus devices
However, if you have any other device. including iPhones, they may require unlocking.
What do I need to unlock my device
You will need your phones IMEI number to unlock your device. An International Mobile Equipment Identity (IMEI) is a 15-digit number that's unique to your device. It's a way to identify that specific device.
The easiest way to find your IMEI number is to dial *#06# on your device's keypad. So pretend you're calling someone who has that as their phone number. This will pop up a box with the IMEI in it.
Otherwise you can find it on the packaging your device came in. Sometimes it's printed on the device itself.
How do I check if my EE device is locked
If you are unsure if your device is locked or unlocked, during the unlocking process, EE's system will tell you. You can Text UNLOCK to 150 to check if your device is unlocked.
If you have an iPhone simply go to Settings -> General -> About and you will be able to see your sim lock status.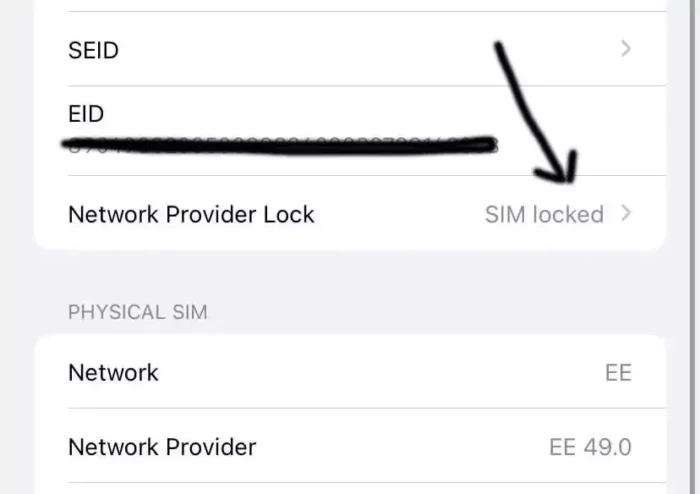 How do I unlock my EE device
Once you have your IMEI – head here to begin the quick process. You can also do this within the My EE App.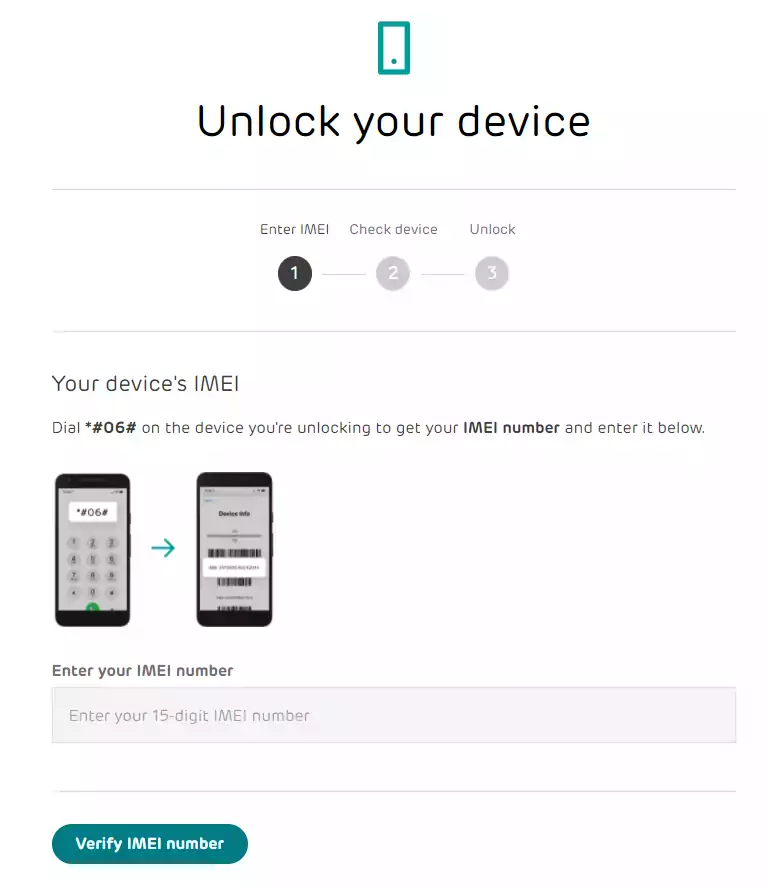 Enter your IMEI number and click on Verify IMEI number.
EE will check your IMEI number and if your phone is already unlocked, you will see the following and don't need to go any further.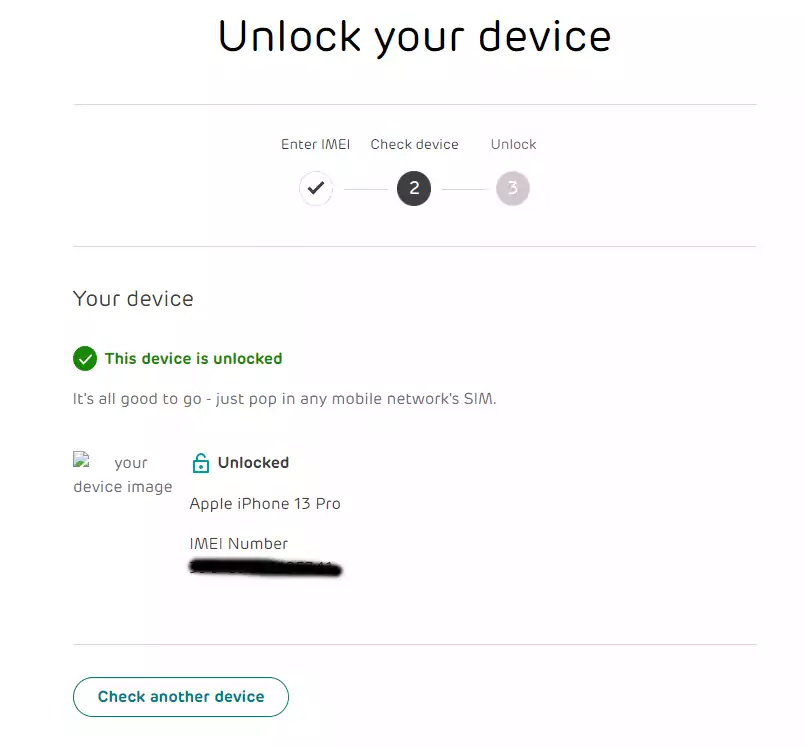 If you're device is locked, EE will unlock it and within seconds, you will see the following.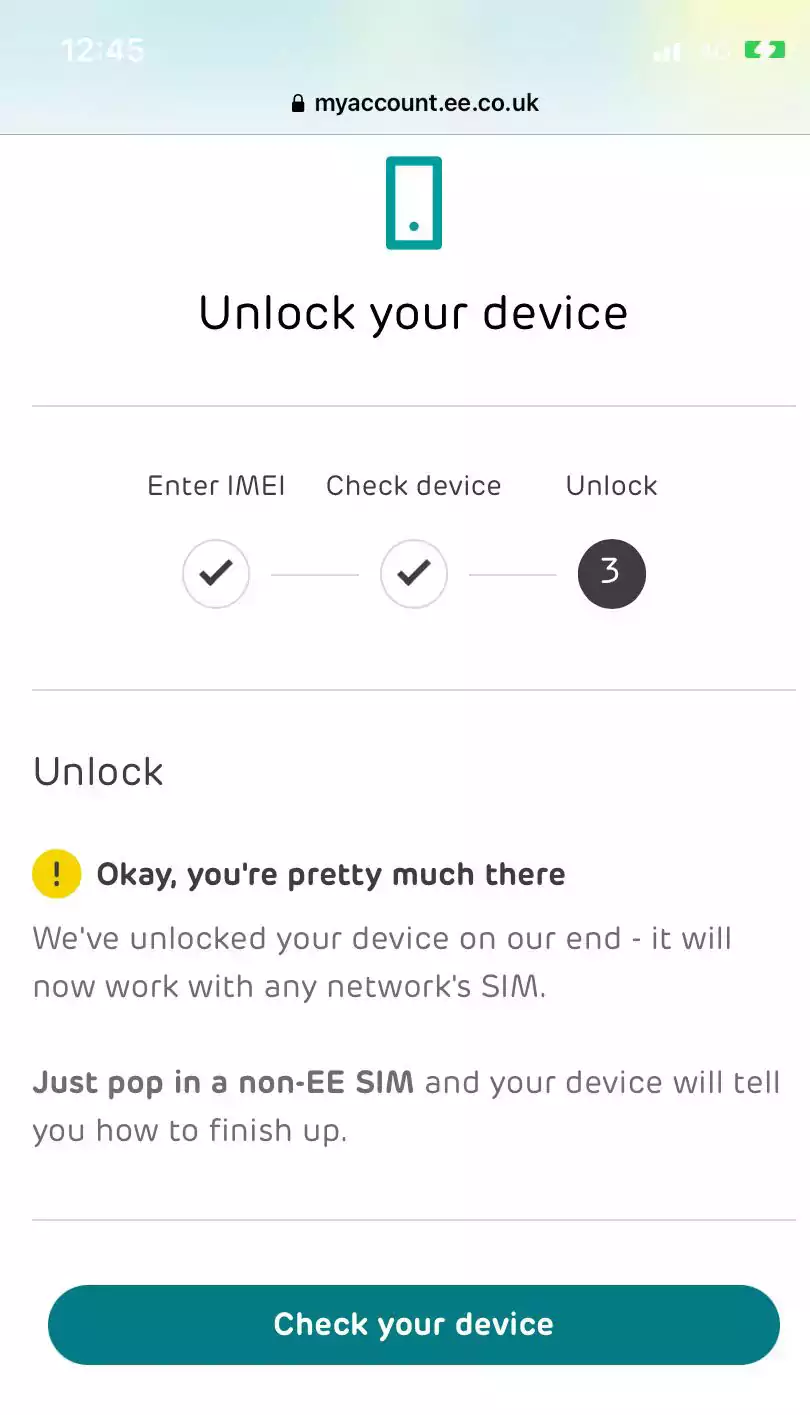 Congratulations, your device should now be unlocked. If you're using an iPhone, restart your device and once it has restarted go back to Settings -> About -> General and you should see that your sim restrictions are now gone.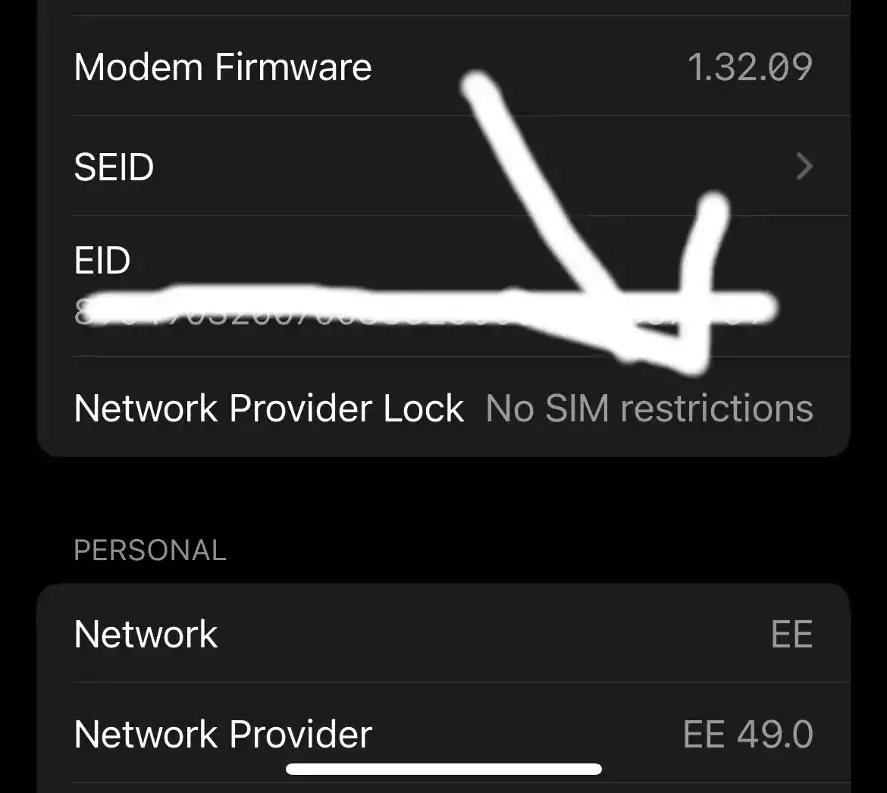 Image Credits: Veronica Thomson