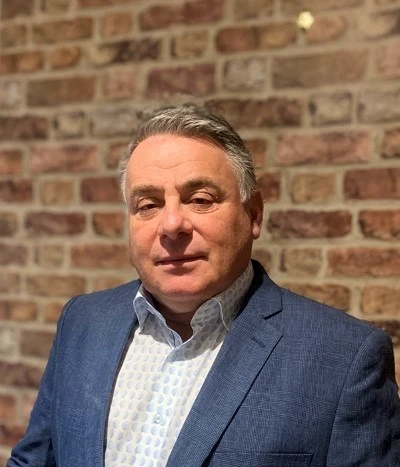 In the IoT industry, the term "IoT connectivity" is typically about the IoT network solutions behind this type of connectivity: WiFi, cellular, LPWAN and others.
Outside the industry, the term more commonly refers to the methods utilised to connect IoT devices – sensors, trackers, applications, network routers and gateways.
This article addresses cellular IoT connectivity, comparing the IoT SIM card to the traditional mobile broadband SIM card for data security, operational flexibility, cost and other factors.
Mobile broadband SIMs provide connectivity only. They do not incorporate IoT-focused functionality provided by IoT connectivity providers. By their very nature, these SIMs are more difficult to manage at scale and deploy over numerous countries and regions, including at a reasonable cost.
IoT SIMs are not broadband SIMs, but like them can enable local multi-network access, prioritising the strongest signal available by automatically switching between networks, seamlessly, on a global scale. The user doesn't have to switch SIMs for international roaming.
Another difference is flexibility. The IoT SIM approach gives the user options to pause, resume and cancel the SIM or edit its associated terms – remotely.
IoT SIMs are also the basis for better commercial structures, with contract terms that accommodate specific business needs and give the user control over usage volume and billing dates, and more.
Portal
IoT SIMs are the enabler of a level of management and control that the mobile broadband SIM is unable to support, achieving it via a network-agnostic SIM management portal.
Typically, IoT devices don't have screens with user interface settings showing network status and data usage.
That's where the portal comes in, to give real-time insights into the volume of data used, connected networks and costs arising from use of the devices, and the ability to control and manage these options anytime, anywhere.
Access and security
Mobile broadband SIM cards assign a dynamic IP address to a device each time a connection is made, making it very difficult for the user to gain remote access to the SIM in the device.
In contrast, IoT SIMs use private static IP addresses in combination with a VPN, public static IP addresses and private APNs – meaning a device can be accessed remotely regardless of its location.
Traffic is isolated from the consumer domain, meaning data transmitted is tunnelled and protected by private APNs controlling network access, and through the use of secure VPNs.
Unlike regular mobile broadband SIMs, IoT SIMs are ruggedised and can operate in extreme and harsh environments, making them highly resilient and greatly reducing the risk of failure in critical IoT solutions.
Other benefits of IoT connectivity
IoT connectivity is suited to…
Bringing forward equipment maintenance and reducing maintenance costs.
IoT sensors in manufacturing help determine which equipment requires maintenance and what type of care it needs, and send the information via IoT SIMs in the equipment, potentially saving substantial sums in maintenance costs.
Similarly, machinery with built-in sensors can notify staff about breakdowns and delivery schedules, helping to reduce risks and predict future issues.
Helping Employees
Helping employees to be more productive, thanks to IoT smart sensors implemented in offices and manufacturing areas that can collect employee data about performance, employee engagement (e.g. the level of commitment the employee feels towards the business and its goals, as gathered by dedicated apps) and other activities.
Data can be used by apps to help managers manage staff more effectively and improve productivity if it's required.
Enhancing security of equipment/machinery
Security is another great advantage cellular connectivity holds over other solutions. As cellular networks use SIM cards for authentication, it proves difficult to hoax the identify of a device. With every device being kept separate, the data being transmitted is protected.
And with private APNs controlling network access and secure VPNs in place, IoT devices will be safe against unauthorised access.
Combining this level of security with a properly managed connectivity service gives visibility and control that other connectivity options cannot give.
Expanding global capability
Expanding global capability, seamlessly, and gaining access to new connectivity partnerships on a global scale, thanks to the use of a single IoT SIM for global IoT connectivity.
Included is the ability to grow projects internationally, open up new opportunities and maximise revenue, while keeping costs down through a single IoT solution.
Improving the customer experience and sales opportunities
Implementing IoT data analytics allows the user organisation to analyse data usage in order to gain a better understanding of customers' behaviour, so helping to predict their future needs and purchasing decisions.
IoT data analytics can drive more effective targeted advertising and promotional campaigns.
To conclude, IoT SIM-based offerings are a next generation step up in security and operational flexibility compared to the mobile broadband SIM card approach, ensuring a level of security and operation that the traditional SIM cards cannot compete with.
The security includes uses of resilient dynamic virtual private networks (DVPNs) that provide private and public static IP addresses.
Additionally, IoT technology is a gateway to innovation by end user organisations and IoT solution providers in the value add channel, and a robust route to future proofing a business.