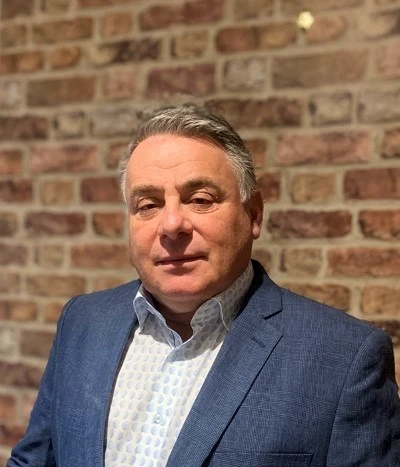 There are several significant features that can industrialise IoT, including Machine 2 Machine communication, Edge Appliances and automation use cases, with one of the main drivers being the use of sensors.
IoT is typically used by consumers or end-users, whereas Industrial IoT is used in, for example manufacturing, monitoring and supply chain management.
The collection of data from sensors is critical to drive insight; therefore, how the data is aggregated and delivered is key. This is where IoT connectivity, and significantly network and technology choices, can be vital. Between them they become the enabler or pipe to take relevant and critical data back for analysis in real time, allowing instant decision making to improve efficiency, process and information flow.
Industry 4.0 is the most recent phase in the industrial revolution that began in England in 1780 and spread to other countries in Europe. Known as the first industrial revolution, or "Industry 1.0" nowadays, it lasted until about 1830. Today, Industry 4.0 understandably looks different, focusing as it does on tech-led interconnectivity, smart manufacturing, machine learning, AI-powered automation and, more than ever, real-time data collection and usage.
IoT, as part of a digital enterprise, is a prime enabler of the fourth industrial revolution, where agility, scalability, innovation, quality and efficiencies accelerate and costs are reduced, including in supply chains. IoT, within an industrial context, is also referred to as IIoT – Industrial Internet of Things. IIoT is a component of Industry 4.0 that provides the big data and connectivity without which Industry 4.0 would not function.
IIoT is concerned with sensor data, machine communications, including M2M, and automation systems. It connects instruments, sensors and other devices, networking them together with industrial applications in industries such as oil and gas, utilities and manufacturing.
Cellular IoT connectivity uses eSIM-card based technology, making it different to mobile broadband SIM. A regular, or standard, mobile broadband SIM card only provides connectivity; it does not include the additional functionality offered by cellular IoT technology. An eSIM card, with its integral firmware eUICC, is embedded in a device and allows network operators and MVNOs like Cellhire to send SIM profiles over the air without needing physical access to the device.
In more detail, eUICC, or embedded universal integrated circuit card, enables users to change their network provider without the need to physically swap the SIM card.
What IoT deployment in an enterprise can do
Remote provisioning
Certain use cases might mean that businesses don't know the end destination of their devices, with the consequence that provisioning them prior to deployment can prove difficult.
Problems can be overcome by first deploying devices in the field and then provisioning them with the SIM profile. That's where eUICC-enabled eSIMs come into their own by enabling such an approach. It also allows for a streamlined supply chain, meaning that companies can avoid manufacturing bottlenecks and dead-on-arrival devices.
Scalability
Businesses can scale their IoT projects more easily because they no longer have to plan for SIM card trade-outs, which can be costly. Every device contains the same hardware and software combination – while being operationally flexible enough to use different local networks if required, meaning a business you can choose the device's network after it has been deployed. The eSIM can switch networks if a network performance lags and therefore requires a switch.
Flexibility
Flexibility is crucial for many IIoT projects. eSIM devices – especially those that operate on LTE-M or NB-IoT network protocols – improve time-scale flexibility through (i) extended battery life (ii) being sealed better for where devices are to be deployed outdoors, underground, underwater or in unusual environments.
How to deploy eSIMs in three steps
Step 1: Refine the eSIM approach
Will users need to access and remove SIMs, or will they be embedded in the device?
What is the total expected lifespan of the devices? Will they be deployed outdoors and/or in adverse temperature and weather conditions?
Will the devices be static (deployed in one place for their entire lifecycle) or mobile (moving from place-to-place on a connected vehicle, for example)?
Taking the time to answer these questions and build an eSIM strategy that matches a business's needs will help to future-proof the connected devices against network and location changes, while ensuring the chosen technology will last throughout the devices' lifecycle.
Step 2: Consider eSIM variables
Once the needs of a use case have been defined, options can be looked at more closely and the approach and provider that work best for the use case determined. Using an eSIM card that's designed for IoT applications – and includes OTA programming capabilities up-to-date with GSMA standards should – be a given. Beyond those basics, here are some options to consider:
Ruggedised eSIMs – for devices will be deployed outdoors or in adverse conditions
Long-lasting eSIMs – for devices that will be deployed for a decade or more. These eSIMs help devices to stand the test of time, where the devices have been designed for long-term use
A carrier-agnostic provider. MVNO Cellhire, for example, offers the flexibility to switch between networks around the globe without the need for time-consuming negotiations with its 41 global network agreements and its own core MVNO
Access to several cellular technologies and networks (2G, 3G, 4G LTE, and LPWAN options such as Cat-M1, Cat,1, and NB-IoT).
Step 3: Deploy and manage devices with an eSIM
By using a carrier-agnostic provider, users retain the ability to manage devices in the field and receive instant alerts when a problem is detected – for example, if a device loses connectivity, appears outside its expected geographical boundaries or experiences hardware or software glitches. Utilising an IoT SIM Management Portal allows users to easily download new carriers and SIM profiles to their devices, in order to optimise coverage and even cost savings.
How is IIoT impacting Industry 4.0?
It principally comes down to data. The biggest way IIoT is impacting Industry 4.0 (and Industry 3.0, where elements of industry still are as they transition to Industry 4.0), is through creating new opportunities to collect and accurately analyse data. Of special significance is the greatly enhanced ability, thanks to the data, to determine potential equipment failure.
While Industry 4.0 may be new, or, arguably, "just" another step up from the first industrial revolution, the IoT element of it does not represent a new way of garnering data – except where IoT eSIMs are used; but it does deliver a far wider range and depth of data. The data comes rapidly, in real time, from every sensor – that is, from every device and piece of equipment that is IoT enabled.
Cellular connectivity ensures data is delivered from wherever the devices or equipment are located: for example from industrial complex to industrial complex; country to country; continent to continent. England's industrial ancestors of the 18th and 19th centuries might be envious!
In the next step up from Industry 1.0, and already emerging in some regards, Industry 5.0* innovators will look back to see IoT cellular connectivity as a pivotal enabler of Industry 4.0 and the business agility and innovation it enables, while using the same, or similar connectivity, for its own uses.
* To quote The Manufacturer magazine, June 2022: "The Fifth Industrial Revolution, also known as Industry 5.0, is a new phase of industrialisation, whereby humans work alongside advanced technologies and AI-powered robots to enhance processes within the workplace."
IoT eSIM card-powered connectivity is prepared for Industry 5.0's IIoT component – while addressing and enhancing the connection requirements of Industry 4.0.